Hi V_FIRST_NAME! Favor to ask - GrowBot - Less than 12 hours to go!
Aug 07, 2015
Hey V_FIRST_NAME!
I sent out an email earlier this week letting you you know about my new focus on the GrowBot. Thank you for all the positive feedback and by all means if this is unwanted email just click the unsubscribe link below.

I'm really excited about a project that I've been involved with called GrowBot.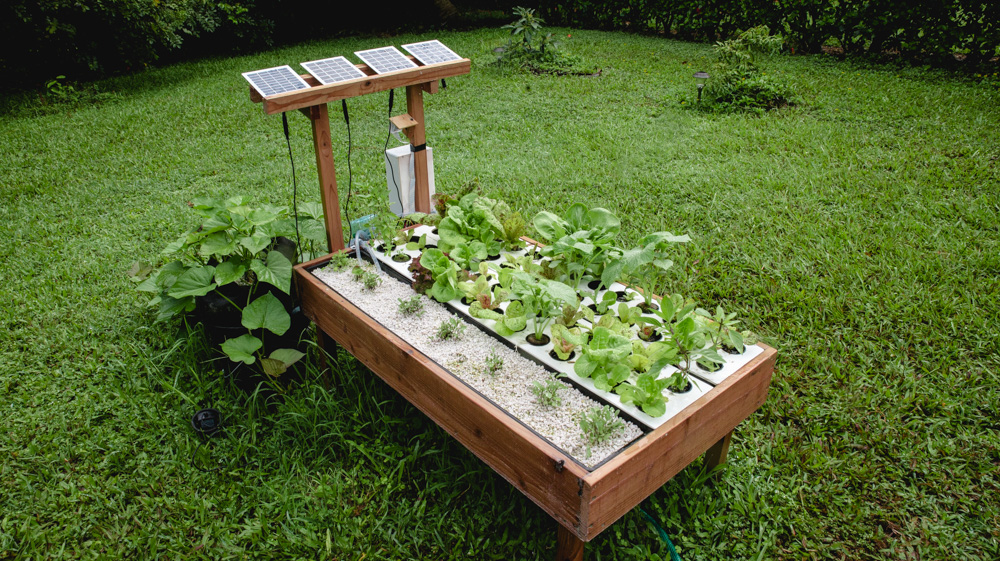 ​

You may have seen info about GrowBot on social media, but if not, check out this video:




GrowBot is a garden robot that grows fresh, organic food for you using artificial intelligence and costs less than a new smartphone. You simply have to hook it up to a garden hose, fill it with plant food, plant the seeds and then GrowBot's intelligence takes it from there. The onboard camera and plant recognition technology identifies each plant and adjusts the watering and feeding cycles automatically. GrowBot fits between 50 and 80 plants in a space that is only the size of your average coffee table. Plus, it's soil-less, so no digging or weeding!

​




To bring GrowBot to the world, we are launching a crowdfunding campaign on Indiegogo

tonight at midnight Hawaii time (3AM PT / 6AM ET)

where you'll be able to support our project and preorder your GrowBot. GrowBot will be retailing for $500, but

on Saturday, August 8th only, you'll be able to preorder a GrowBot for $375.




During the campaign, you'll have the opportunity to earn yourself a GrowBot FREE! If you pre-order a GrowBot and then share your unique referral link, you'll get a $50 rebate for every GrowBot pre-ordered through your referral link. If you can get 8 GrowBot referrals,

then yours is free

!

However, if you're not able to pre-order a GrowBot, you'll still have a chance to earn one! We'll be gifting a GrowBot to the top 3 referrers each week during the campaign.




Please visit

MyGrowBot.com

to sign up for our email list, where we'll let you know how to go to our campaign when it launches in 12 hours.

If you could forward this email along to 5 people who would love a GrowBot, I'll be forever grateful!

Also, please

Share on Facebook

! You can also Tweet about us (@theGrowBot)




Thanks,

James Brake

james@mygrowbot.com


415 407 8118



Page 1 of 1



Create Discussion