Issuing Event Registration Refunds
Mar 07, 2018
When customers require refunds for their payments, DW Event's online event management and registration system makes it easy with just a few clicks of your mouse. Our end-user account system enables you to log into a client's account and view their payment history, as well as make changes, additions, or cancellations as needed.
For refunds, the steps are as follows:
login to your CRM
find the client's profile
click 'View Order History'
find the transaction you need to refund
click the "Refund" link beside the payment
complete the refund information -- the system will remove the client's registration from this event if you issue a full refund
if necessary, you can re-register the end user using a different payment method from the same account management area.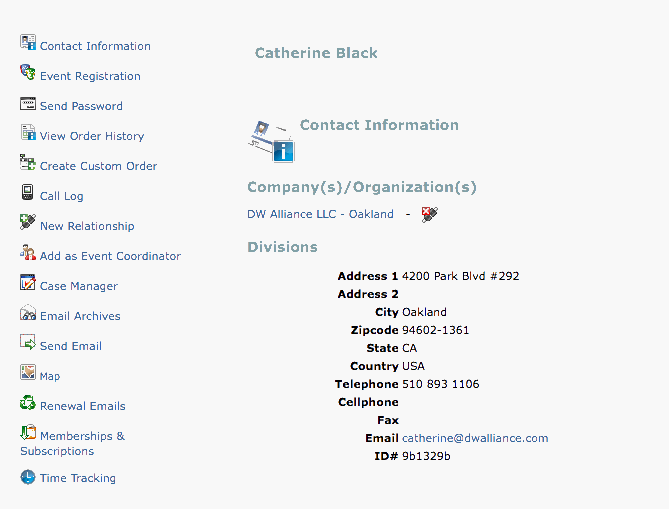 #2: Order History (create a refund is at bottom below "Payment Date")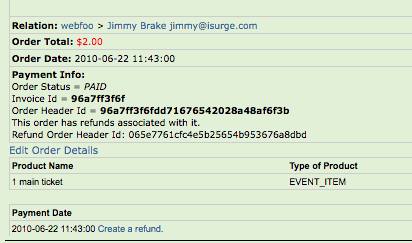 #3: Refund details window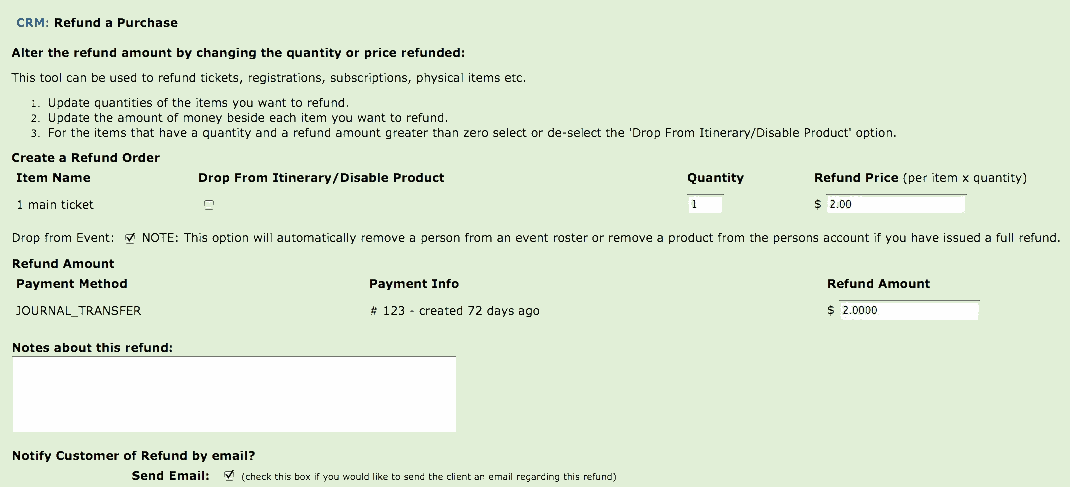 Page 1 of 1



Create Discussion